7-Day Trial
Monitor your Credit & Finances in one place.
Order All 3 of your Credit Reports & Scores at Any Time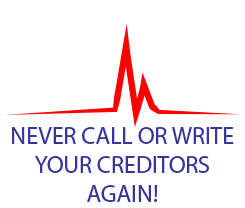 Added Features allow you to Take Action Immediately!
The Take Action Button allows you to interact with over 30,000 Institutions.
View your bank and credit card transactions, identify errors, report issues, and negotiate debt.
Take immediate action when an error is identified. There is no need to look up account numbers or wait on hold to talk with someone who can't help.
Save time and money by getting everything you need in one place!
CreditMD
CreditReport.com
LifeLock.com
Quicken.com
Alerts with Action Buttons
* Annual savings of $284 with basic plan or $380 with premium plan
Membership options that fit any budget

Money Manager
Manage all of your accounts in one place, and interact with your finances like never before.
Use the action button to ask your creditor questions about your account or a specific transaction.
Track and update your balances, bills, and transactions immediately.

A Credit Report for the 21st Century
Gone are the days of trying to scroll through a 50 page credit report.
We've separated your credit report into individual accounts allowing you to Search and Find anything you want quickly.
In addition to your credit score we provide an Auto Score, Insurance Score, and Hiring Risk Index.

Alerts the way you want them
Everyone is different, which is why we allow you to customize your alerts.
Set alerts to be delivered via Email or Text.
Get alerted when a large transaction is processed, a due date is approaching, a new account is opened, or a credit inquire is performed.